Kosciusko County Hauntings
WARSAW — It is the time of year when all things spooky and frightening are put in to the spotlight. With Halloween right around the corner, below is a list of notoriously haunted places in Kosciusko County.
Old Kosciusko County Jail
The former Kosciusko County Jail was operational from 1870 to 1982. When the new Justice Building was completed and took over the housing of the inmates, the Old Jail became the home of the Kosciusko Historical Society. Employees, volunteers and visitors alike report frequent instances of unexplained footsteps, voices, the sense of being touched, apparitions and shadowy figures. Documentation has been uncovered to support the tales of two known suicides. Interest had led the historical society to approve paranormal investigations with the help of Warsaw Indiana Paranormal Research and Studies. If you are interested in the history of the Old Jail or to book an appointment with WIPRS, contact the Historical Society or WIPRS.

Barbee Hotel 
Featured on The Dead Files on the Travel Channel. This historic hotel was frequented by Al Capone who is rumored to have stayed in Room 301, clearing out guests by smoking so many cigars. Cleaning staff are said to have smelled cigar smoke coming from his room and have seen a ghostly man sitting in a booth in the bar. Witnesses also have reported footsteps on the stairways and in the halls. Actress Rita Hayworth was also rumored to be a frequent guest at the hotel, and some say her spirit appears as a faint light seen outside the building.

Devil's Backbone
Stories of the haunting of Devil's Backbone along SR 25 just west of Warsaw vary. The heavily wooded and curvy section of road can be particularly dangerous to impaired or speeding drivers. Some say a horse drawn carriage crashed killing several children that can still be heard screaming. Others have said they have seen a lady in white walking along the road at dusk, only to vanish within a few moments.

Warsaw Public Library
Rumors have circulated about a ghost in the lower level of the local library. A tunnel was unearthed here in 1916, where they found leg irons and shackles some believe to be associated with the underground railroad. There is another rumor that a young boy named "George" lurks playfully.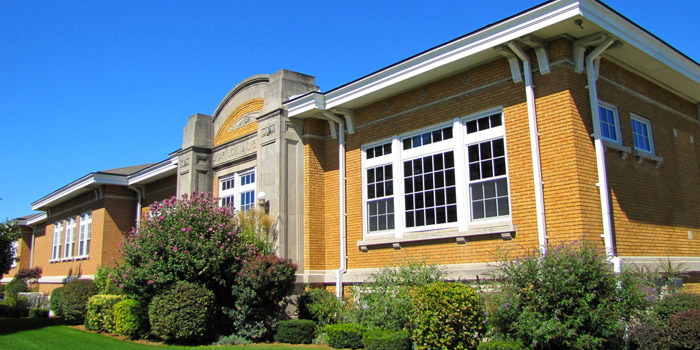 Old North Webster Elementary
Now the North Webster Community Center, the building is said to be haunted by a former teacher and a student. The young boy has been seen dressed in khakis and a blue sweater playing, and likes turning off the lights. The second floor is haunted by the former teacher; people have heard the click of her high heel shoes and seen her apparition. Numerous lights and electrical items are rumored to turn off and on by themselves, as well as doors and windows opening and closing by themselves.

Sawmill Lake
There is a rumor of a spirit in a very old white home on the point in Leesburg. In the 1970's, a drunk driver fatally crashed his car into the home. His spirit lingers and he has been known to people as "Whitey." People have also reported seeing strange mists throughout the home. People have said they have heard a man yelling and sounding very angry and upset, as well as other strange noises.


Comments
Comments